Our mission is to improve the welfare of humanity by providing scholarships and other educational opportunities that nurture transformational leadership, and by investing in evidence-based strategies to address climate change, preserve our natural environment, and improve health outcomes.
In 2007, John and Marcy McCall MacBain founded the McCall MacBain Foundation. The Foundation's assets are derived from the proceeds of the sale of Trader Classified Media, the world's leading company in classified advertising. John McCall MacBain was the Founder, President & CEO of Trader from 1987 until its successful sale in 2006.
Initially, the Foundation operated on a region-specific approach, with a strategy to develop and encourage best practices and policies in multiple areas related to improving the human condition, with a strong emphasis on improving maternal health, adult literacy, and reducing risks associated with climate change. The first 20 grants were made to organizations in five countries in North America, Africa and Europe. In Africa, motivated by the dire needs of Liberian families following the devastation of the long civil war, the Foundation supported rebuilding efforts with local partner organizations. Its initial approach focused on investing in social enterprises related to renewable energy, as well as working with local organizations dedicated to decreasing maternal mortality and child morbidity.
Based on important learnings from the early years, the Foundation undertook a strategic review in 2011 to rigorously assess its work and impact. The lessons from this review motivated the founders to adapt and refine the Foundation's approach, areas of investment and activities in order to maximize the long-term stability and sustainability of the work of a limited number of organizations that shared a vision of local, self-empowered and just decision-making towards equitable distribution of health, education and environmental wellbeing in their communities. The Foundation realigned its scope of work to geographic and subject-matter areas in which the founders have first-hand knowledge.
In anticipation of its second decade of operation, the Foundation undertook another strategic review in 2016. Drawing from past experiences, research insights and advances in the philanthropic space, the Foundation restructured and recommitted itself to three areas of funding: education and scholarships, climate change and environment, and health. It re-affirmed its special role to play in Canada, as it is John and Marcy McCall MacBain's country of birth and where both of them hold some of their most transformative and closest connections.
To date, the Foundation has committed over $400 million to initiatives in education, climate change and health. Through focused philanthropy in the three key areas of funding, the Foundation works to support and strengthen the work of charity partners to increase their impact and scale. It believes that the strong, dedicated and creative leadership of individuals and organizations are required in the areas of education, climate change and environment, and health, to achieve positive outcomes. To that end, the Foundation team engages with these individuals and organizations closely on a high-touch, intentional basis to establish realistic impact indicators and ensure sustainable programming.
With a combined three decades of experience in the education space, the Foundation team also works to identify and fill gaps in education, by creating and running direct programming. Its current initiatives include the McCall MacBain International Fellowships, the MacBain Niagara Falls Scholarships and the McCall Huron County Scholarships.
In February 2019, the Foundation made the single-largest philanthropic gift in Canadian history, a $200 million donation to McGill University to found the McCall MacBain Scholarships at McGill. With applications opening in June 2020, this scholarship will provide outstanding students with the opportunity to pursue a master's or professional degree, combined with a world-class enrichment program. Read more about it here.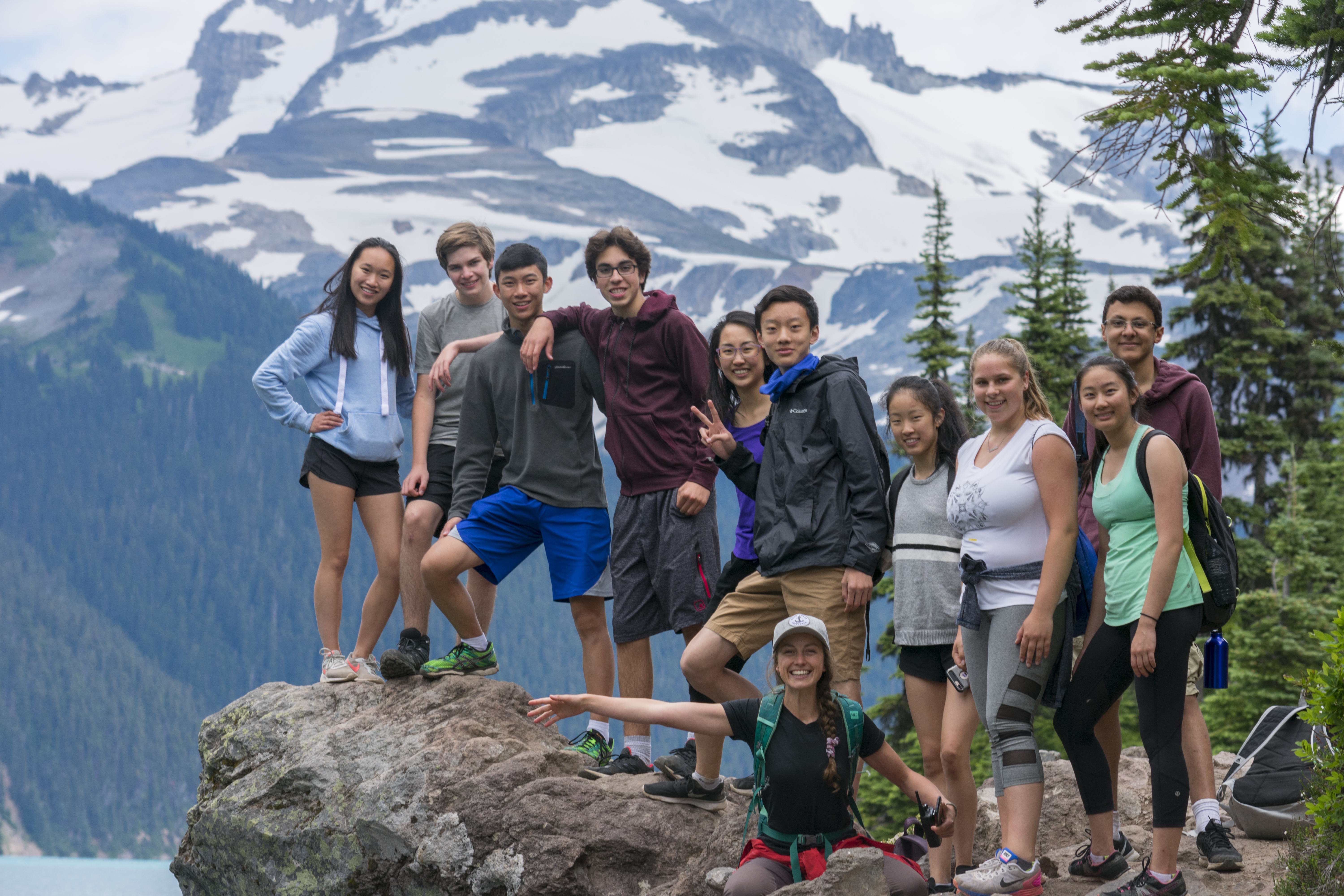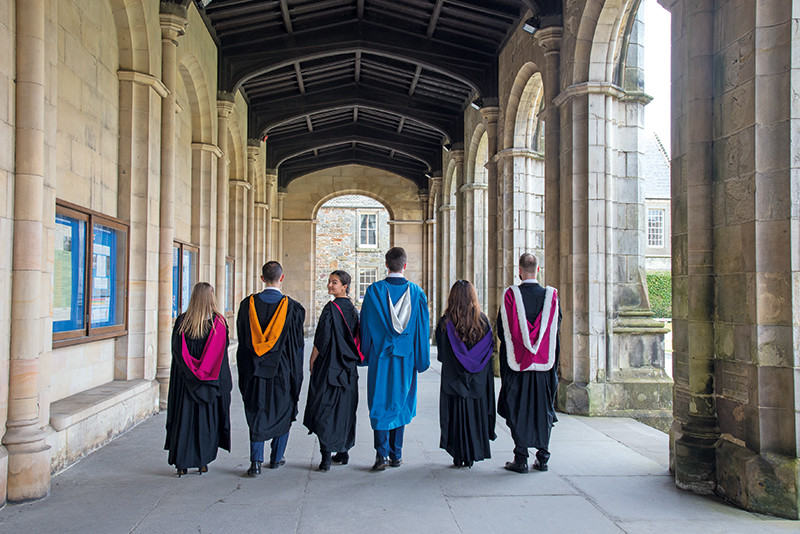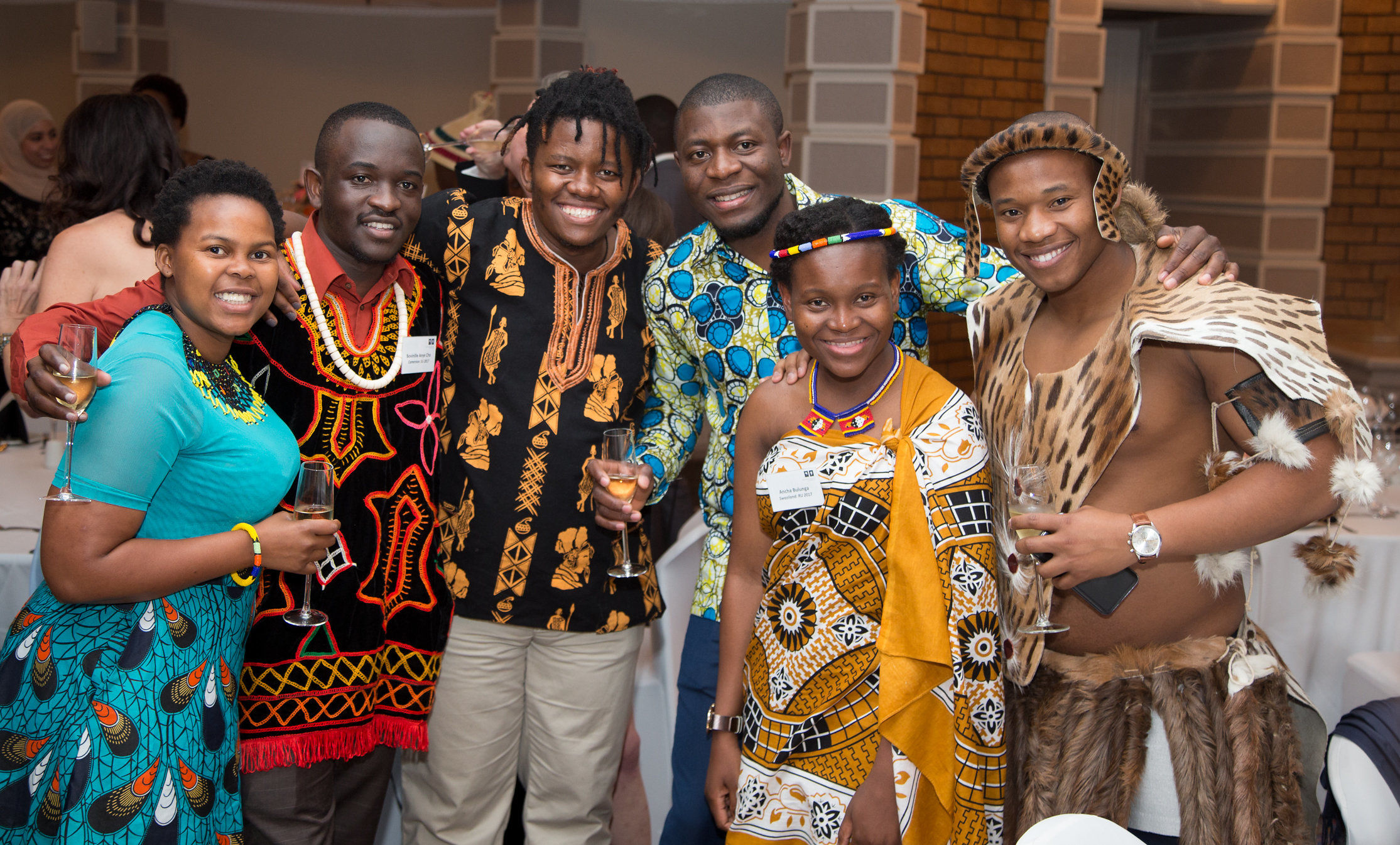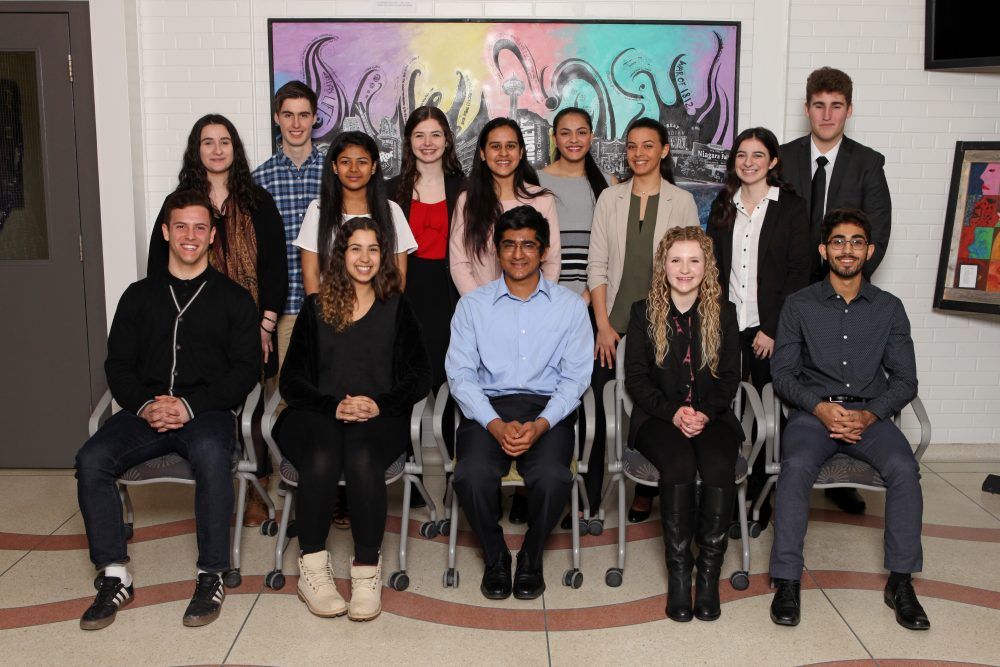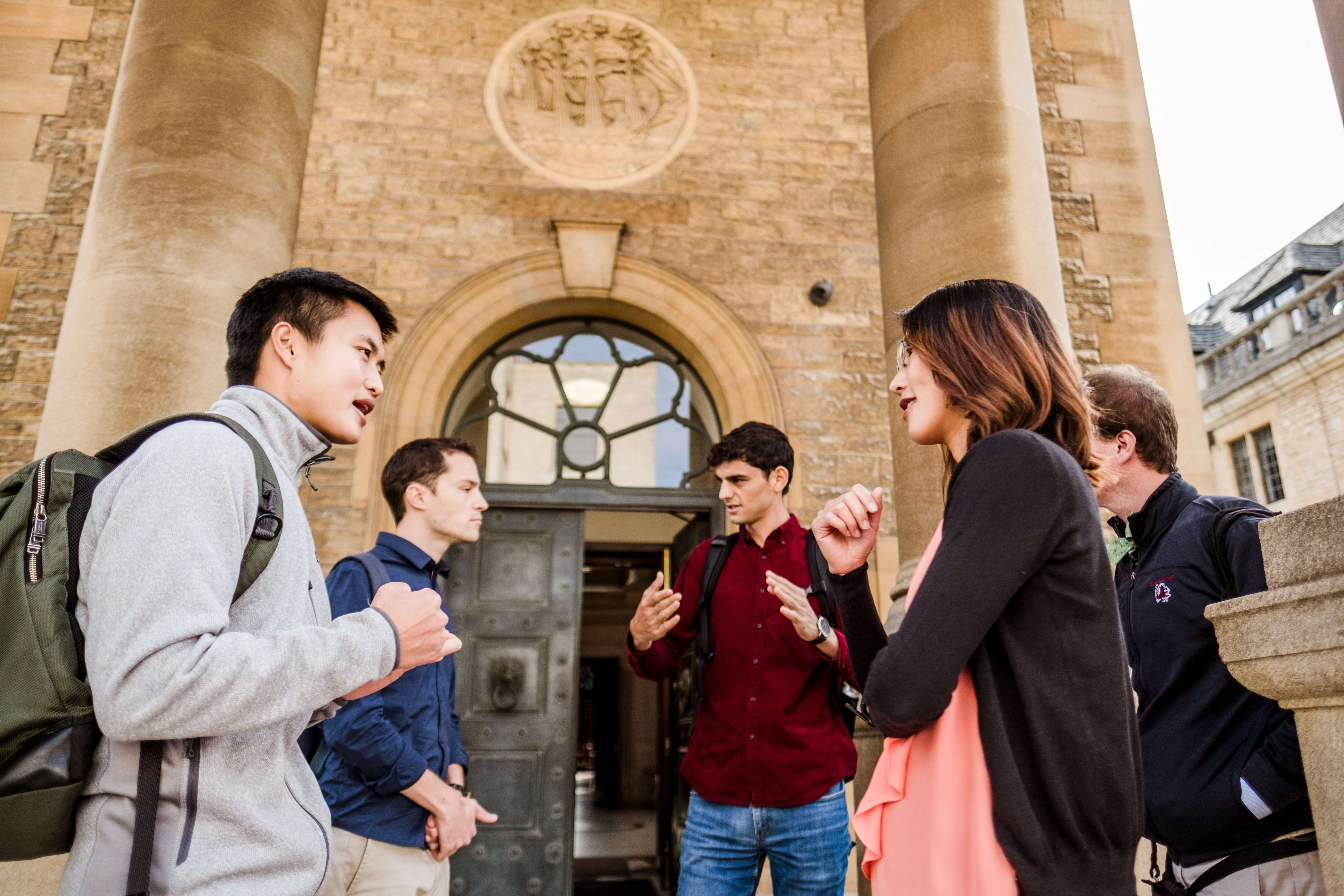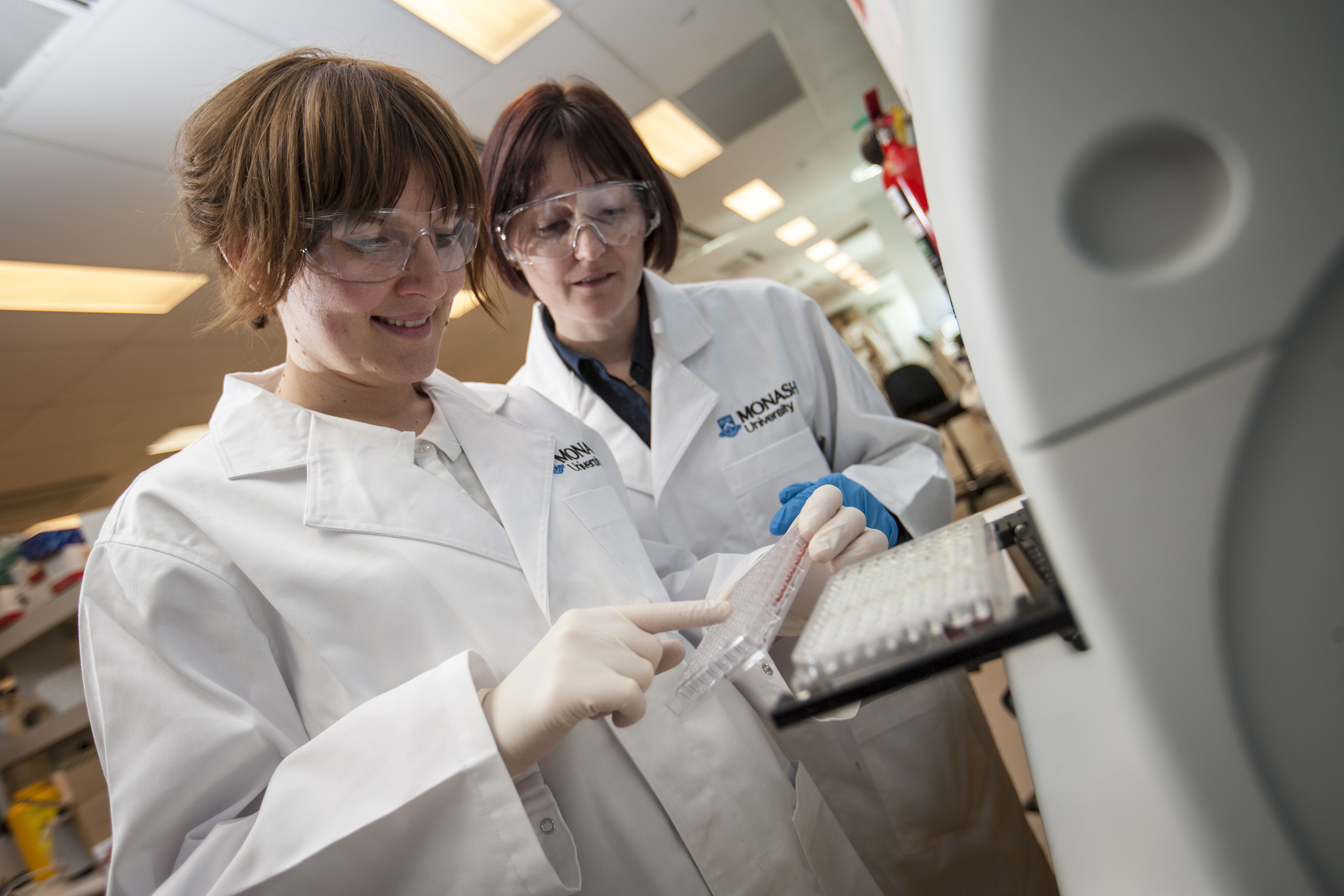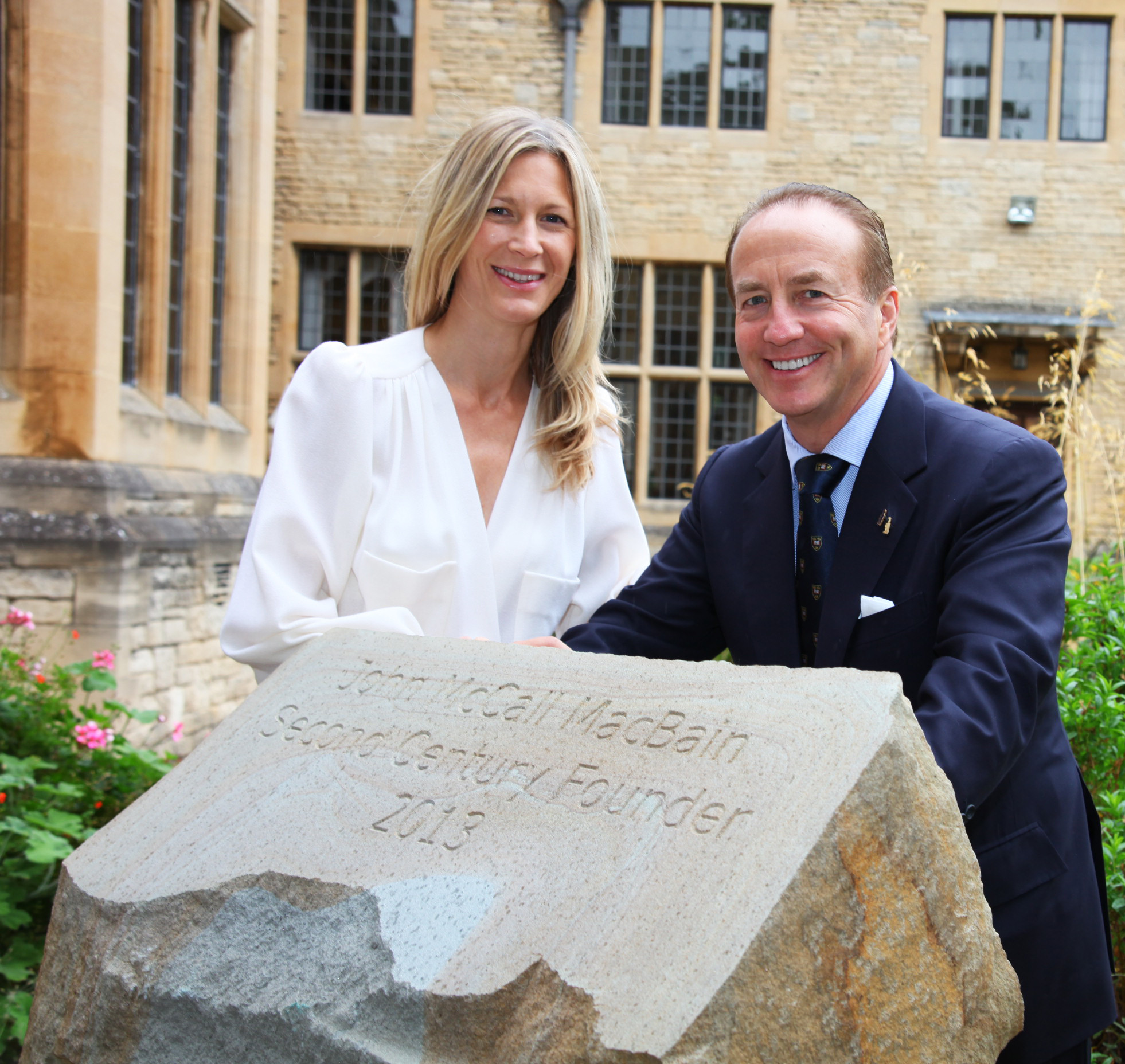 Dr. Marcy McCall MacBain is a Founder, Director and the Vice-Chair of the McCall MacBain Foundation. Originally from Huron County, Ontario, her academic areas of interest include the effective management and prevention of chronic diseases, especially applying mixed methodologies to improve the knowledge-base and implementation of self-care health strategies. After obtaining a BKin (Hons) from McMaster University in Hamilton, Ontario, Dr. McCall MacBain completed a MSc in International Health Policy from the London School of Economics and Political Science. She then went on to complete her DPhil in Evidence-Based Health Care at the University of Oxford. She also holds an honourary doctorate from Monash University. In her current role as Senior Research Fellow at the Centre for Evidence-based Medicine and the Department of Primary Care Health Sciences at the University of Oxford, Dr. McCall MacBain supervises students in the MSc of Evidence-based Health Care program and is developing online education tools to improve access to health care. 
Dr. McCall MacBain serves as a member of the Geneva Committee of Human Rights Watch and on the board of B2ten, an organization focused on promoting sport excellence in Canadian Olympic athletes and improved physical literacy in youth.
John H. McCall MacBain is a Founder, Director and the Chair of the McCall MacBain Foundation. Previously, he was the Founder, President and CEO of Trader Classified Media, the world's leading company in the classified advertising sector, from its inception in 1987 until its successful sale in 2006. Trader had owned classified advertising publications and web sites in 23 countries including France, Canada, China, Argentina, Russia, Hungary, Mexico, Italy and Spain.
Originally from Niagara Falls, Ontario, Mr. McCall MacBain is a Rhodes Scholar and received an M.B.A. from Harvard Business School, an M.A. in Law from Oxford University and a B.A. in Economics from McGill University. Additionally, he holds honorary degrees from McGill University, the University of Ottawa, Dalhousie University, and Brock University in Canada, as well as Monash University in Australia.
Mr. McCall MacBain is the Founding Chair of the European Climate Foundation, Chair of the McGill University Principal's International Advisory Board, a member of the Advisory Board for the Yale Center for Environmental Law and Policy and a Foundation Fellow of Wadham College, Oxford. He is additionally the Second Century Founder of the Rhodes Trust in Oxford and a director of the Mandela Rhodes Foundation in Cape Town. Mr. McCall MacBain is an Officer of the Order of Canada.
We believe in the power of education, and scholarships in particular, to transform lives and in turn transform our communities to be fairer, healthier, and more prosperous for all.
We believe that climate change is the single most pressing problem facing our planet and that we must all do our part to address it.
We believe in an evidence-based approach to health care that will lead to more efficient use of resources and greater impact for our communities.
Board of Directors
In addition to John McCall MacBain as Chair and Marcy McCall MacBain as Vice-Chair, the Foundation's board of directors comprises: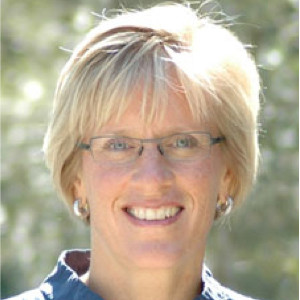 Susan Bell is a Director of the McCall MacBain Foundation. She is Principal of Susan Bell & Associates, providing strategic counsel to private philanthropies and nonprofit organizations addressing environmental and social issues. Ms. Bell is also Managing Director of the Water Funder Initiative, a collaborative effort to activate promising water solutions through strategic philanthropic investments in the U.S., starting in the West. She served as Vice President of The William and Flora Hewlett Foundation for over twelve years. At Hewlett, Ms. Bell also served as Senior Fellow for Energy and Climate, helping to launch the ClimateWorks network—in the United States, Europe, China, India, and Latin America—designed to reduce greenhouse gas emissions and enable economic growth. Her career includes work in strategic planning, development, and communications at Stanford University, the Sierra Club, and Northwestern University. Ms. Bell is Vice Chair of the National Audubon Society, Monterey Bay Aquarium and Water Foundation, and is a member of the Advisory Board of MenloSpark. She is a graduate of Duke University.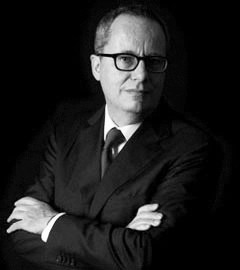 Jean-François Ducrest is a Director, the Secretary and Legal Advisor to the McCall MacBain Foundation. He is a Partner of the Law Firm Ducrest Heggli Avocats LLC, established in Geneva in 2010. Mr. Ducrest obtained his Law degree at the Law School of the University of Fribourg in 1981 and was called to the bar in 1985. He also holds a Master of Laws (LL.M.) from Duke University School of Law (1990). Mr. Ducrest is a member of the Geneva Bar Association. He was Chairman of the Geneva Young Bar Association from 1994 to 1996. He was elected member of the Board of the Geneva Bar Association in 2004 and he was Chairman from 2008 to 2010. Mr. Ducrest was a Partner of the Geneva-based Law Firm Borel & Barbey between 2003 and 2010. He is involved with various non-profit organizations in Geneva.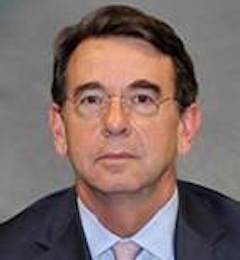 George Estey is a Director of the McCall MacBain Foundation. He is currently an Evercore Senior Managing Director and leads the firm's Canadian advisory business. Prior to joining Evercore, George co-founded an independent Canadian advisory firm. He was also the Chairman and Chief Executive Officer of Goldman Sachs Canada for 6 years and prior to this held various investment banking advisory roles with Goldman Sachs in New York from 1987 to 1999. At the beginning of his career he was a general management consultant at McKinsey & Company. His nonprofit activities have been primarily focused on educational institutions. He previously has been a member of the Board of Governors of the University of New Brunswick and Branksome Hall as well as a member of the Principal Advisory Committee at Upper Canada College. George received a BSc in Mechanical Engineering from the University of New Brunswick and a M.B.A. from Harvard Business School. He resides with his spouse Doone in Toronto and has four children.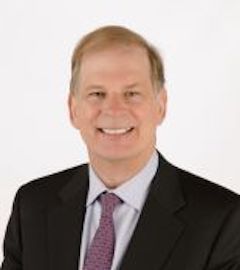 Robert Fetherstonhaugh is a Director of the McCall MacBain Foundation. He is President and Chief Operating Officer of Belvoir Investments Corporation and was previously Chief Operating Officer and Chief Investment Officer for a prominent silicon valley family. He was also instrumental in helping set philanthropic strategies for this group. Previously, Mr. Fetherstonhaugh served as President of Claridge Inc., where he developed investment strategies and set up the Claridge Food Group. Earlier in his career, he was Deputy Chairman and Corporate Secretary for Trader Classified Media in Paris and had served as a Partner at KPMG. Mr. Fetherstonhaugh holds a Bachelor of Commerce from McGill and is a Chartered Accountant.
Mr. Fetherstonhaugh currently serves on the Desautels International Advisory Board at McGill University and is a board director of the McConnell Foundation, the Nunavut Trust Fund and the Environmental Working Group based in D.C. and San Francisco. He is a Founding Board Member of AppDirect, a cloud solution provider in San Francisco. In 2002, Mr. Fetherstonhaugh created "Canada Cycles for Kids" with friend Marc Balevi while they cycled across Canada to raise money for the Children's Wish Foundation.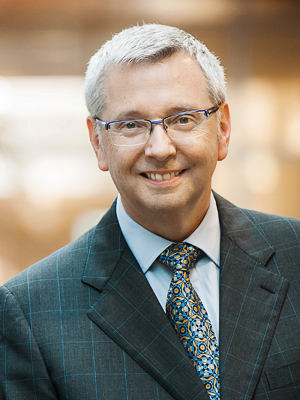 Stephen Toope CM is the 346th vice-chancellor of the University of Cambridge. Professor Toope joined Cambridge after a distinguished career as a scholar and an academic leader. He was the director of the Munk School of Global Affairs and Public Policy at the University of Toronto from 2015-2017, President and Vice-Chancellor of the University of British Columbia from 2006-2014, President of the Pierre Elliot Trudeau Foundation from 2002-2006 and Dean of Law at McGill University from 1994-1999. From 1986-1987, he served as Law Clerk to the Rt. Hon. Brian Dickson, Chief Justice of Canada and was Research Director at the Office of the Special Representative concerning the Royal Commission on Aboriginal People (1991). Professor Toope has worked as a consultant to Canada's Department of Foreign Affairs and International Trade, the Canadian International Development Agency, and a number of United Nations' agencies.
Professor Toope earned his PhD from Trinity College at Cambridge, degrees in common law and civil law with honours from McGill University, and graduated magna cum laude with his BA in History and Literature from Harvard University. He was Chair of the Board of Universities Canada, and President of Canada's Federation for the Humanities and Social Sciences. He is a past Director of the Public Policy Forum, of the Canadian Institute for Advanced Research, and of the Royal Conservatory of Music – from which he received an Honorary Fellowship.  Among the distinctions he has received are the Queen Elizabeth II Silver Jubilee Medal (2012), the United Way of Canada President's Award of Distinction (2014), various honorary degrees, and the John Read Medal of the Canadian Council of International Law (2015). He is an Officer of the Order of Canada.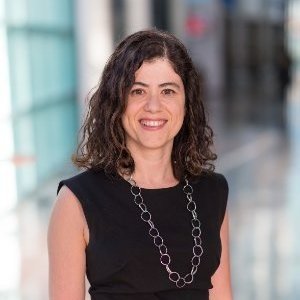 Franca Gucciardi (pronouns: she) is the Chief Executive Officer of the McCall MacBain Foundation. Prior to this, she served as CEO of the Loran Scholars Foundation for 13 years. The organization, which chose Ms. Gucciardi as its first-ever Loran Scholar in 1990, is a charity that identifies exceptional young Canadians who demonstrate character, service and leadership and funds them to study at Canadian universities. During her time as CEO, Ms. Gucciardi raised a cumulative $50M+ and stewarded the foundation to provide the most comprehensive leadership-development program for undergraduate students in the country, by launching or revitalizing the mentorship program, annual peer-led retreat, summer internship program, orientation expedition and alumni relations strategy. She was also the Founding Director of Canada's Millennium Excellence Awards and is recognized as a global expert on merit scholarships.
Ms. Gucciardi grew up in Sicily and immigrated to Canada at the age of 11 to the Jane and Finch neighbourhood of Toronto, where she attended C. W. Jefferys Collegiate Institute. In her graduating year Ms Gucciardi was encouraged by her guidance counsellor to apply for the newly inaugurated Loran Award, becoming its first recipient in 1990. This enabled her to become the first person in her family to graduate from university, where she studied Political Science and French. After obtaining a BA from Waterloo, Ms. Gucciardi earned a MA in International Relations from Carleton University. She began her career learning the fundraising ropes at Brampton Caledon Community Living, a non-profit organization that helps people with developmental disabilities lead enriched and meaningful lives.
Ms. Gucciardi serves as a National Co-Chair of the Loran Scholars Foundation, is a Board Director of Enactus, and sits on advisory councils for the University of Waterloo, Western University and the University of Guelph. She is a Fellow of the International Women's Forum and holds a C.Dir, Governance, from The Directors College, where she received the Gil Bennett Gold Standard Governance Award for outstanding achievement. Ms. Gucciardi has been recognized as one of the 2013 Diversity Journal Women Worth Watching, a recipient of the CATAAlliance Sara Kirke Award for Entrepreneurship and Innovation (2015) and a recipient of the University of Waterloo Arts Alumni Achievement Award (2017). In collaboration with Alan Broadbent, she co-authored You're It! Shared Wisdom for Successfully Leading Organizations from Both a Seasoned and a First-Time CEO.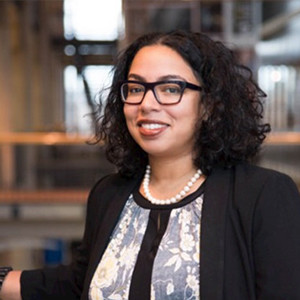 Natasha Sawh  (pronouns: she) is the Vice President, Scholarships. Ms. Sawh has worked in the public, philanthropic and non-profit sectors in higher education and awards, qualifications recognition, and international education for close to two decades. Prior to joining the Foundation, Ms. Sawh ran the Canadian Information Centre for International Credentials at the Council of Ministers of Education, Canada for five years. At the Walter and Duncan Gordon Foundation, she led a flagship international fellowship program for mid-career professionals and aided in the design and execution of the inaugural Jane Glassco Northern Fellowships. Before that, Ms. Sawh was Director, Programs and Operations at the Loran Scholars Foundation and held policy research positions in public sector organizations. Her volunteer and professional commitments have included her role as Rapporteur for the UNESCO Drafting Committee on the Global Convention on the Recognition of Higher Education Qualifications.  Ms. Sawh also serves as Dean of the McCall MacBain Scholarships at McGill. She has a BA from McGill University (including a year-long exchange to the National University of Singapore) and a MA in Globalization Studies from McMaster University.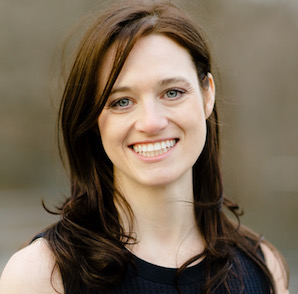 Alexandra Conliffe (pronouns: she) is the Vice President, Philanthropy & Organizational Learning. Ms. Conliffe has specialized for more than a decade in building and implementing programs and public policy in the non-profit and public sectors, with a focus on environment and global development. Her contributions have included her role as Canada's agriculture negotiator at the United Nations Climate Change negotiations while a Senior Policy Analyst at Agriculture and Agri-Food Canada, and studying on the ground the impacts of environmental and climate change on rural livelihoods through her doctoral research. Prior to joining the Foundation, Ms. Conliffe was Director of Policy Innovation at the Brookfield Institute for Innovation + Entrepreneurship and VP Operations at Engineers Without Borders Canada. She holds a PhD in Geography and a MSc in Environmental Change and Management from the University of Oxford, where she studied as a Rhodes Scholar. Ms. Conliffe obtained a BEng from McGill University, where she studied as a Loran Scholar. She is a member of the McGill Engineering Faculty Advisory Board.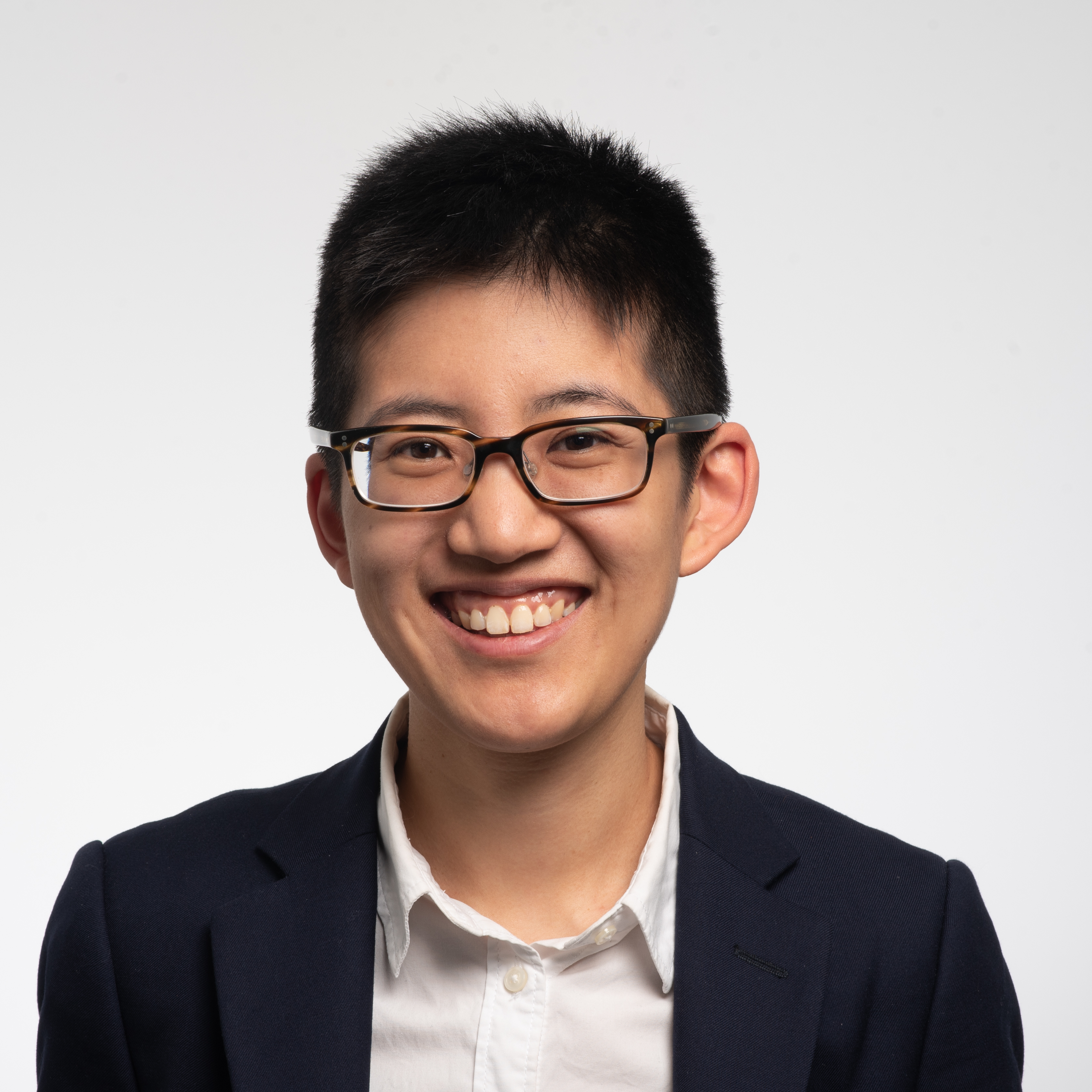 Julia Lo (pronouns: she, they) is the Director, Marketing & Communications for the McCall MacBain Scholarships at McGill. She has more than eight years of progressive experience with youth-focused and civic leadership organizations. Most recently, Ms. Lo was National Director, Community Engagement at Big Brothers Big Sisters of Canada, where she helped bring about a new brand and strategic vision for 100+ member charities. She has also worked with the Loran Scholars Foundation and the Greater Toronto CivicAction Alliance. Ms. Lo has a BA from the University of Toronto, including a year at Université Laval as a C.D. Howe Memorial Foundation Scholar, and an MBA from HEC Montréal.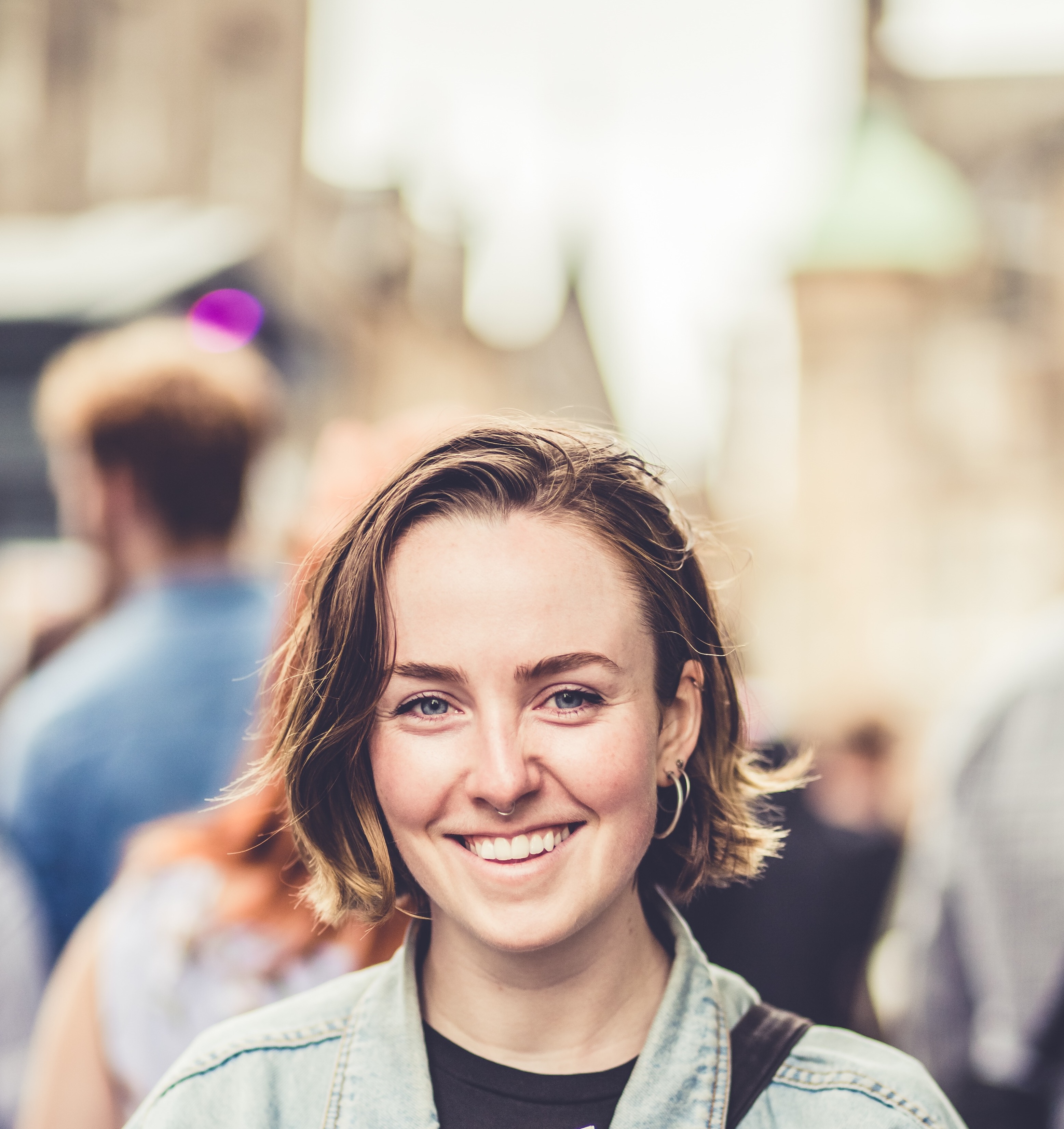 Sadie McInnes (pronouns: she) is the Executive Assistant to the CEO and Communications Officer. Most recently, Ms. McInnes served as Development and Events Coordinator for Fife House Foundation, a non-profit organization providing affordable housing and support services for people living with HIV/AIDS in the Greater Toronto Area. She has also worked as the Fundraising and Events Coordinator for Head and Hands, a non-profit organization providing medical, social, and legal services to youth in Montreal, for the Canadian Centre for Policy Alternatives in Winnipeg, and for the Association of McGill University Support Employees. Ms. McInnes holds a B.A. First Class Honours in Gender, Sexuality, Feminist, and Social Justice Studies from McGill University, where she studied as a Loran Scholar.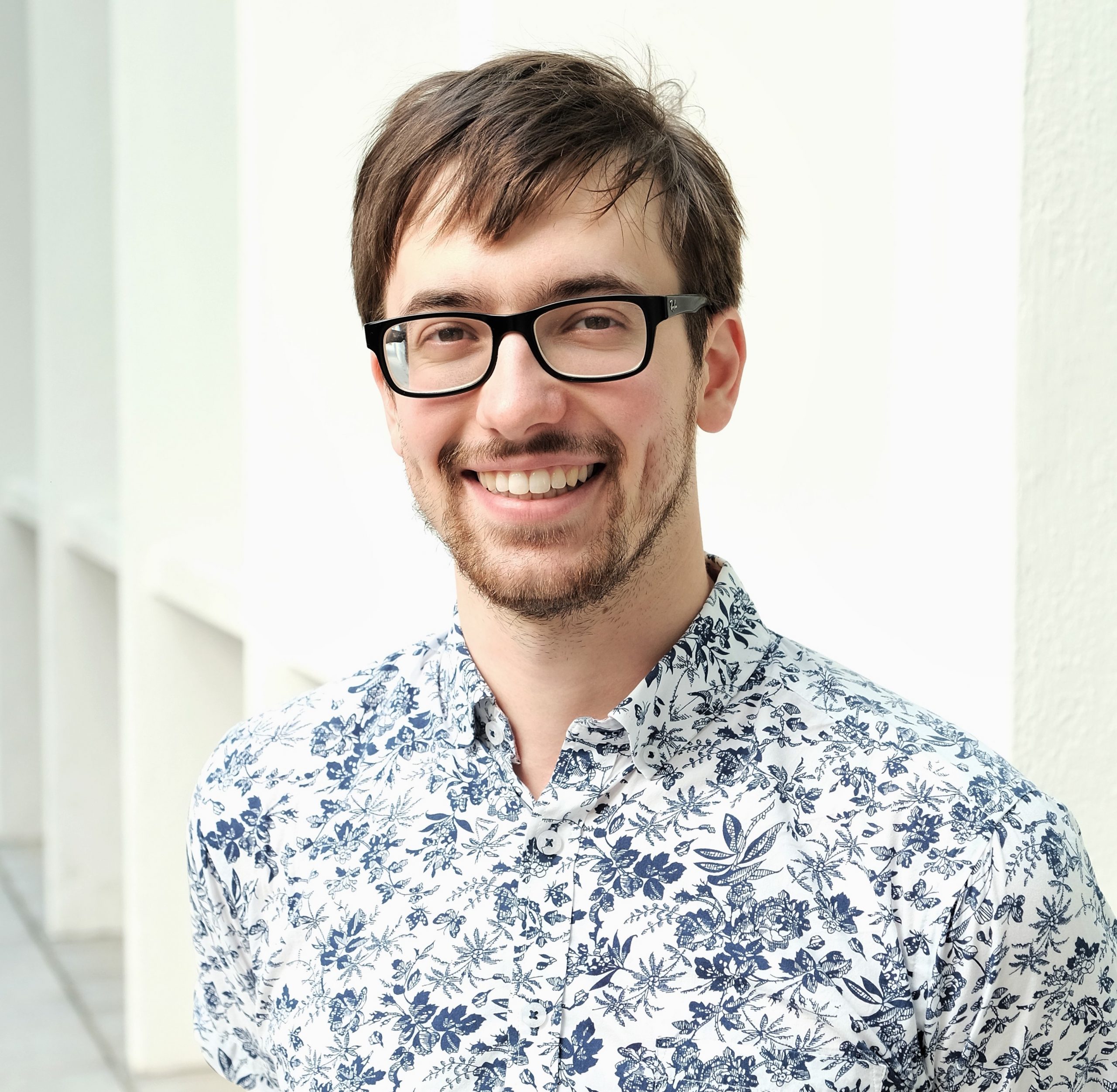 Cameron Revington (pronouns: he) is the Research & Grants Officer. He recently completed a Master's in Public Policy (specialization in economics and development) from the Lee Kuan Yew School of Public Policy at the National University of Singapore, including a semester at the Hertie School in Berlin, Germany. His research has focused on homelessness policy in Singapore and youth civic engagement in Bangladesh. Previously, he served as Manager, Program and Development at the Loran Scholars Foundation and as a researcher in social procurement with the Learning Enrichment Foundation. Cameron holds an Honours Bachelor of Social Sciences in political science (French Immersion stream) from the University of Ottawa, where he studied as a Loran Scholar. He has also lived, worked and studied in France, Bangladesh, and Turkey.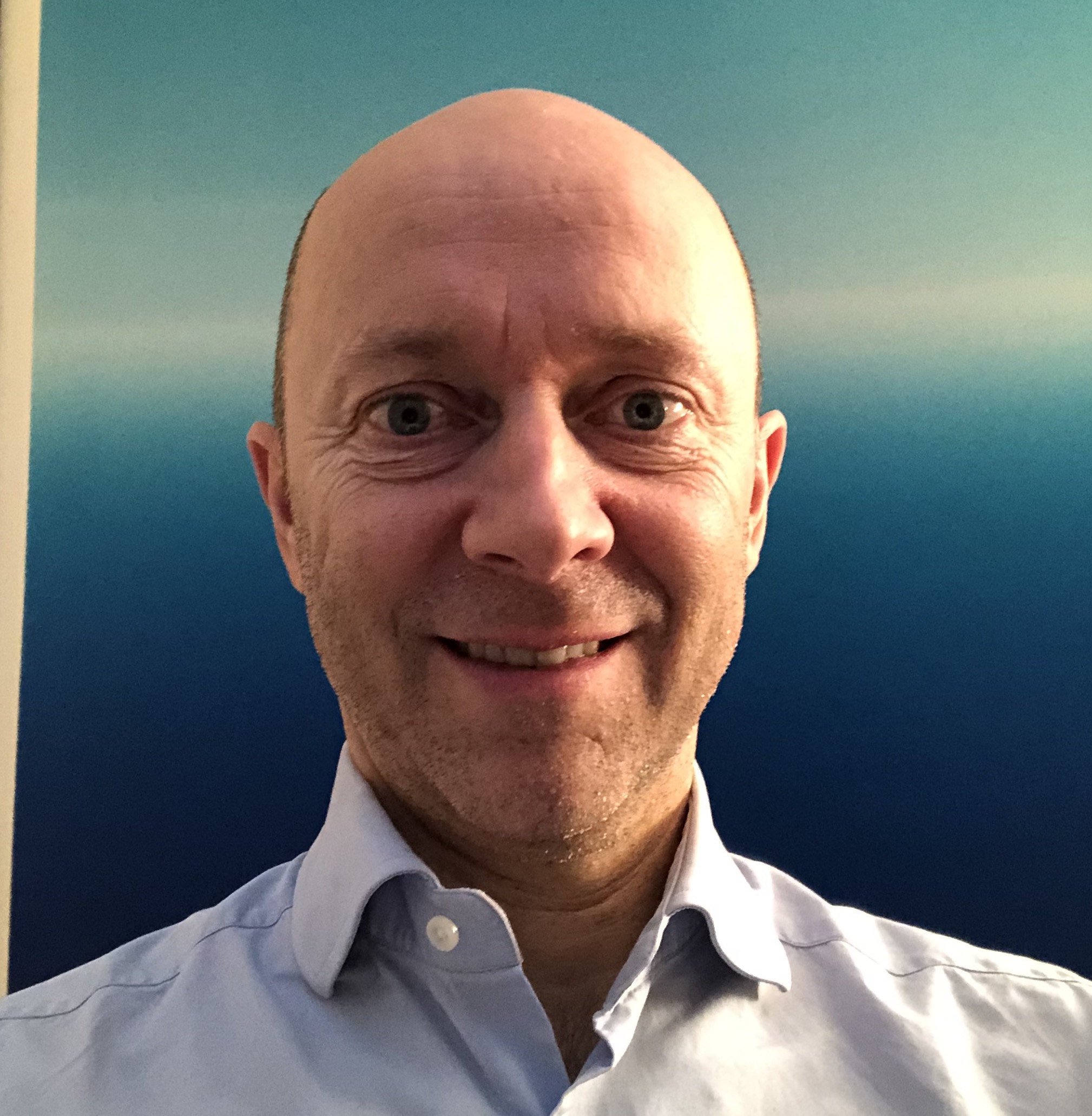 Xavier Giboin joined Pamoja in 2006 as Chief Financial Officer and is also involved in the activities of the McCall MacBain Foundation. From 1997 to 2006, he was Vice President Finance Operations at Trader Classified Media, where he was in charge of financial reporting, control and analysis, involved in financial and operational matters at Group and subsidiary levels, as well as in assessment of acquisitions and subsequent integration. Mr. Giboin previously worked as a financial auditor at Arthur Andersen in Paris. He graduated from HEC Paris (Ecole des Hautes Etudes Commerciales).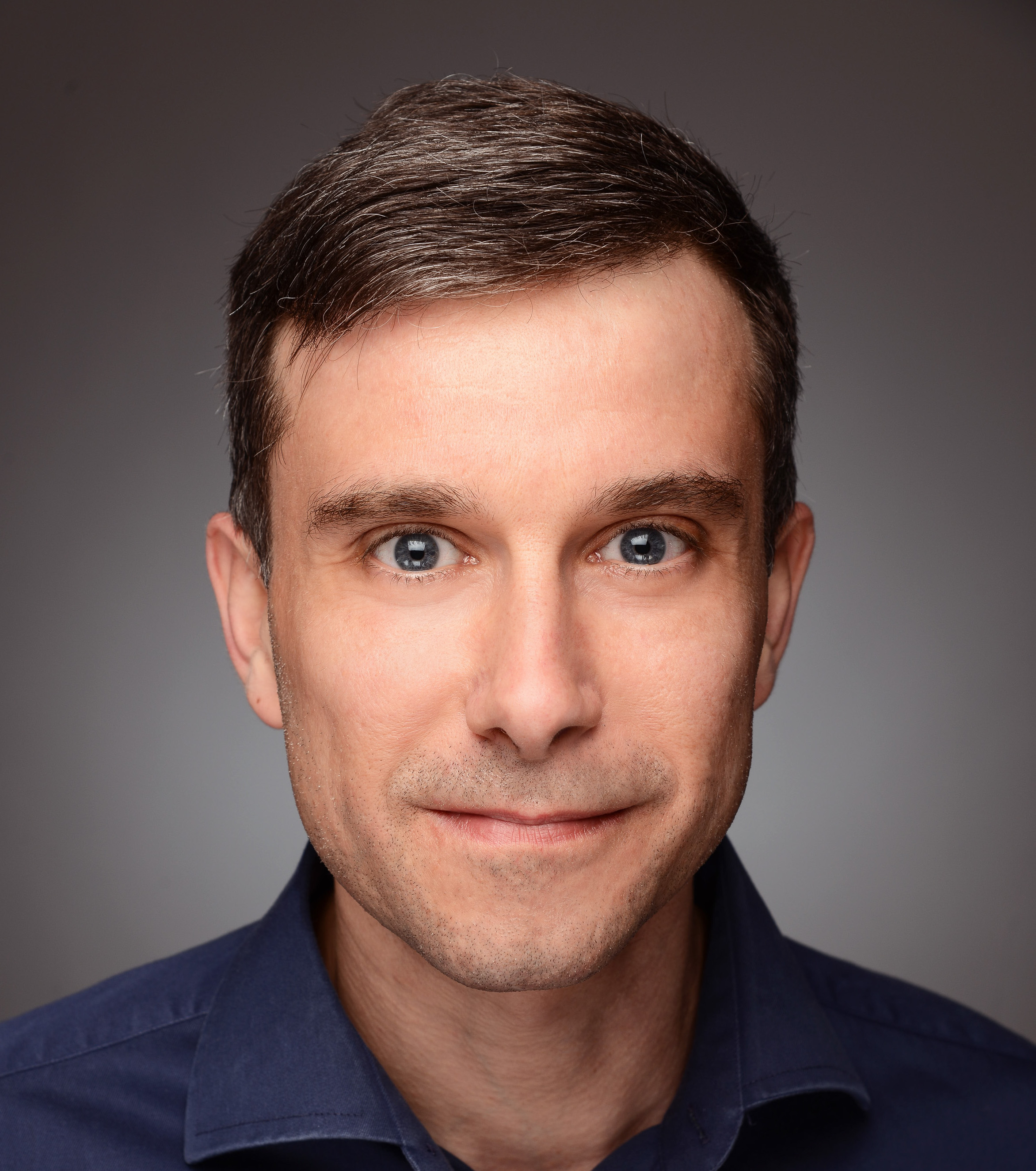 Roberto Corvaglia currently works in the finance department of Pamoja Capital as an accountant. He is also involved in the activities of the McCall MacBain Foundation. Mr. Corvaglia began his career in the finance department of Leman Commodities SA. Prior to this, Roberto worked for the Swiss Medical Network, one of Switzerland's two leading private clinic groups, where he was in charge of the suppliers' department. Mr Corvaglia has a Federal Certificate of Proficiency in Commercial business from the Geneva Business School and a degree in Italian language and culture.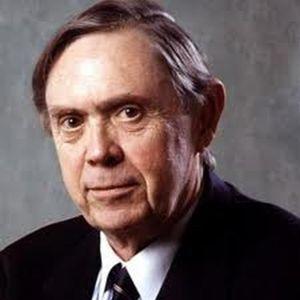 Honourable Donald J. Johnston is a former Director and past Chair of the McCall MacBain Foundation. He has had a long career as a lawyer and politician, including spending ten years as a Member of Canadian Parliament, and ten years in the role of Secretary-General of the Organization for Economic Cooperation and Development. Mr. Johnston studied Arts and Law at McGill University, graduating as the Gold Medalist. He holds Honorary Doctorates from McGill University, King's College, Bishop's University, McMaster University and the University of Bratislava. In 2008, Mr. Johnston was made an Officer of the Order of Canada. The Government of France has made him an Officer of the Légion d'Honneur. He has also received the highest honours bestowed on non-citizens from the Governments of Slovakia, Hungary and Belgium and is a recipient from the Emperor of Japan of the Grand Cordon of the Order of the Rising Sun.